Our comprehensive knowledge of the entire spectrum of logistics and supply chain management services has enabled us to become the chosen partners by various government agencies and organizations in the spheres of our operation. Our specialists are strategically located in key areas to attend to your global and local needs and every attempt is made to provide short response time and on-time delivery of consignments across the world. Our customers consider us as an extended arm of their logistics and supply chain department. Contact us to assist you with tailor-made solutions.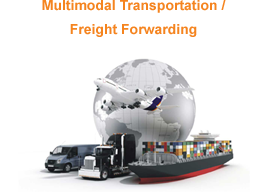 Linkedin Logistics Partners provide comprehensive multimodal transport operations in close coordination with leading carriers in strategic geographical locations across the world. We have mastered the art of transportation and through trade over last many years, serviced through multiple gateway ports and ICDs.
Our cross-functional multimodal transport and freight forwarding services for FAK encompass:
Air freight
Ocean & Sea freight
Road transportation
Rail freight
In addition to the extent of our reach in the developed nations, we take pride in our expertise at catering to remote locations and land-locked regions. All the while, ensuring safety of your goods and maintaining timelines.
An in-depth knowledge of handling capabilities for different types of cargo, including Full Container Load (FCL) and Less-than-Container Load (LCL), has enabled us to become the chosen partners for logistics solutions by various government agencies and organizations. These services are available from all Indian ports and ICDs.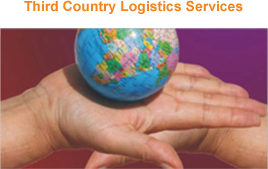 Through a global network of efficient logistics partners, Linkedin Logistics Partners offer third country logistics trading over a wide geographical region. We offer innovative solutions for swift movement of your merchandise from a point of origin, where you may not be represented, to third country destinations. Our offerings include:
Comprehensive documentation
Cross-border compliances and regulations
Supply chain management
Competitive freight
We ensure close coordination between origin, destination and cross trading points.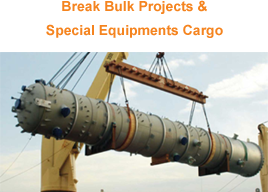 Thanks to our partnership with prominent carriers, Linkedin Logistics Partners' capabilities transcend handling of both general cargo and bulk/specialty/over dimensional cargo.
We provide chartered as well as special and/or refrigerated facilities for movement and storage of infrastructure/turnkey project material or perishable and hazardous goods, including fast moving consumer goods (FMCG) and medical equipments and supplies, across the supply chain.
A team of skilled experts carries out a detailed feasibility study for transportation of heavy and over dimensional cargo, including end-to-end route, risk and cost assessment to ensure that the job is executed safely, efficiently and as per legal requirements, irrespective of humongous nature of shipment.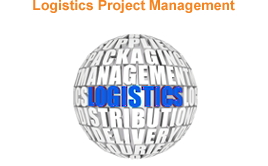 We have proven track record for successfully handling and delivering project cargo. Our capabilities in handling simple as well as complex projects through our team of experts, and coordination and collaboration with an extensive network of experienced trade partners have provided our customers with a reliable access to entrust their project delivery with us. Some of the key aspects of our project management services encompass:
Consultation, detailed planning and execution
Risk management
Doorstep sourcing through to doorstep delivery
Examination of shipments
Effective packing and labeling for economic and safe handling
Design and fabrication of special structure, wherever required
Inventory management, storage and warehousing
Port solutions, and remote site / on site operations
Stuffing & de-stuffing at ports, ICDs etc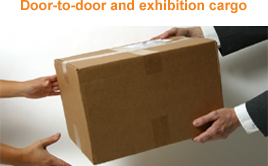 We specialize in world-wide, secured door-to-door delivery services through express mail and/or cross-integration of air, ocean and sea, road and rail transportation at tailor-made rates and procedures which ensure reliability and punctuality of shipment and peace of mind.
Every aspect of shipment, including handling and storage of exhibition goods, delivery to site of exhibition, and returning the shipment to its location of origin, is meticulously coordinated.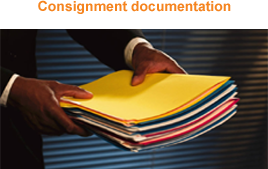 We undertake and facilitate elaborate documentation processes involved in shipment of goods and services across the world. Our people, with knowledge and expertise in the field, ensure a safe, hassle-free movement of your cargo. These include, but are not limited to:
Customs clearance
Export clearance at the country of origin
Import clearance of cargo at the port of discharge
Duty outlay
Insurance
Certification
Letter of credit
Through Bill of Lading
To support the actively expanding supply chain management requirements of our customers in scaling their global operations, Linkedin Logistics Partners have entered into strategic alliance with prominent agencies in the field to provide flexible warehousing facilities (bonded and non-bonded), prior to and post delivery of shipments, in adherence with customs clearance stipulations. It also undertakes distribution processing such as sorting, labeling, packaging, and product inspection & verification with the view to rationalizing and reducing distribution costs.