Linkedin Logistics Partners Pvt Ltd was established in the year 2010. From a humble beginning, LLP has grown to a full-fledged logistics solution provider and supply chain management partner spanning global operations. Our team has a combined experience of over 40 years in the fields of logistics, supply chain and project management. The journey through the process of scaling operations has been arduous but fulfilling. We owe our success to the invaluable trust of our customers, dedication of our workforce and support from our trade partners!
Message from the Managing Director
Linkedin Logistics Partners is the culmination of a conviction to express our gratitude to our global client base. A vision to serve with passion and make a positive contribution to society and environment.
Our success is built on collective responsibility and adherence to core values. We strive to honour commitments and focus on ethical conduct. We take pride in everything we do.
Innovation, imagination, inclusiveness of our people and concern for all stakeholders are some of the factors that have helped us in our relentless pursuit for excellence and value addition. We are here to perform consistently to the expectation of our customers, and fulfill challenging, customized needs to their utmost satisfaction. For, they represent the driving force behind our motivation.
Company profile
Linkedin Logistics Partners believe that our reputation and goodwill as a service provider depends on sharing a responsible, faithful, enduring and mutually beneficial relationship. Our continued success and sustenance in everything we undertake to accomplish is reliant upon enhancing loyalty of our people, customers and partners. A devoted attention to customer satisfaction is our prime mover.
We strive to leverage our experience and passion in providing optimal, cost-effective solutions encompassing consulting, planning and implementation of our services across the supply chain to entities and industries across vertical that meet complex and specific requirements. So that, our customers can focus their attention to core activities.
Our strengths include our knowledge of cultural and topographical diversity in our area of activity spread over 90 countries. These include various regions where local customs, conventions and commercial practices play a significant role. We ensure that our services conform to varying legal requirements across the globe that complement local regulations.
Our commitment to the society and environment, through an ethical code of conduct, is unflinching.
Contact our in-house team of industry experts to assist you with tailor-made solutions.
Our human asset
Our workforce and trade partners constitute the most important asset of our organization. Equal opportunity and respect for diversity are integral facets of our corporate culture. We actively support and encourage personal growth and development for talent to flourish. The ideas and actions that generate from Linkedin Logistics Partners are dependant upon the synergetic assimilation of energy and intelligence of our people and partners. They ensure optimal level of services, thereby, instilling trust and reliability, while weeding out the creases in the complex supply chain management processes. They are the catalysts behind our success.
Management Team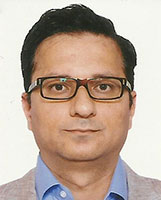 Gautam Bhagat
Managing Director

With over 20 years of experience in business operations, business development, supply chain management and key account management across India, Middle East, Far East, Canada, Central Asian Republics, Caucus, Europe and Africa, Gautam has consistently excelled in scaling businesses. He enjoys challenging, entrepreneurial tasks, having been associated with new ventures early on in his career. He has developed a strong acumen to lead and manage teams for excelling in performance and service delivery with demonstrated abilities in strategic planning and execution. Gautam has an EMBA (INSEAD), M.Sc. International Business (UK), MIBM, LL.B., PGDMS, DEIM and DMS.

An avid traveller who has been to every continent, Gautam enjoys exploring new places and cultures. He also engages in continuous professional development and learning.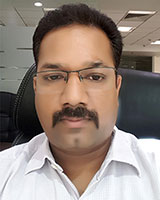 Gajendra Kumar Gupta
Director

An Engineering graduate with a Masters in International Business, Gajendra has over 18 years experience in the logistics industry. He has handled project shipments, break bulk and ODCs along with sales, marketing and operations. His forte is partner and client relationships with excellent negotiation and project management skills. He has vast knowledge of the Russian and CIS markets both in outbound and inbound cargo.

Outside work, he enjoys spending time with his family and going on nature trails – trekking, hiking, camping.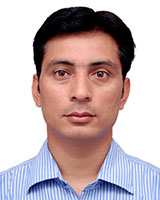 Manmohan Singh Rawat
Deputy General Manager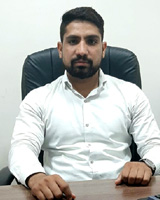 Neeraj Maan
Manager Finance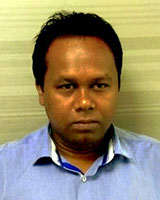 Kedar Nath Gope
Manager Documentation