Linkedin Logistics Partners P Ltd was established with a vision to provide integrated supply chain management solutions and cater to the global comprehensive transportation and logistics needs of an ever-increasing trans-continental trade and commerce.
The word 'Linkedin' portrays a symbiotic relationship in providing a gateway to supply chain and logistics requirements of our customers. Driven by our core values of transparency, reliability, integrity and fairness, we employ industry best practices and analytical judgment in partnering with our clients and partners to provide innovative and seamless solutions, thereby, adding value to our operations. Even under challenging conditions.
Because, we derive our motivation from the satisfaction of our customers to establish a healthy relationship.
About Us
Linkedin Logistics Partners believe that our reputation and goodwill as a service provider depends on sharing a responsible, faithful, enduring and mutually beneficial relationship.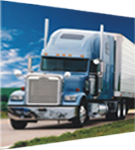 Services
Linkedin Logistics Partners provide multimodal transport operations and supply chain management solutions across the globe, through partnerships with leading carriers.